This article discusses one of the hot new money-making models on the internet. That is, how to make money with low content books.
Now you're asking what is a low content book?
Low content books, also referred to as no content books, have blank or nearly blank interiors. They have artistic and simple covers and nothing on the pages (NichePursuits, 2019).
Examples of low or no content books include:
Diaries.
Notepads.
Trackers.
Notebooks.
Logbooks.
Planners.
Graph paper.
Prayer Books.
Printables.
Calendars.
Coloring Books.
Sketch Books.
Composition Books.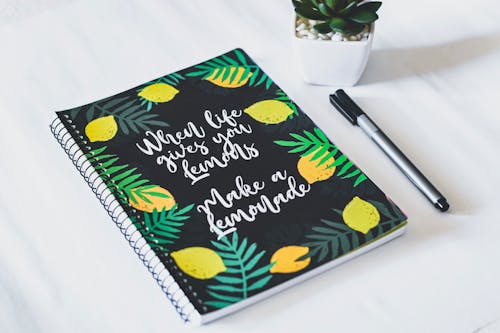 Four reasons to make money by publishing low content books
First, low content publishing requires less time than if you publish a larger book.  Once you've done the preparatory work and created an initial inventory of products, you can easily expand on your offers or outsource everything!
Secondly, low content publishing does not require any previous experience. You can use custom, premade templates that come with commercial-use rights. In this way, you can sell the products as your own.
Thirdly, low content publishing does not cost a lot of money. Better yet, you can publish for free. One of the most popular sites is Amazon Kindle Direct Publishing because it is free.
Go to this link for one of my highly recommended book publishing sites. It is free to use and you can publish to Amazon, Kobo, Barnes and Nobel, and others.
Fourth, low content publishing does not require any kind of writing skill. Anyone, even teenagers, can get started.
Yes, it is. According to numerous published reports by low content authors. Industry trends are not accessible at the time of writing. Authors also report that earnings increase when larger numbers of low content books are published.
Furthermore, low content products are in demand by consumers. For example, a query on Amazon shows that 8000 journals are on that platform.

A niche is a content area that is in demand by consumers. There are several niches in low content publishing. I cited some of these broad niches when I spoke earlier about examples of no or low content books. 
Let's look at the example of journals to see how the niche plays out on Amazon, one of the biggest bookseller platforms on the planet.
Search results for JOURNAL and JOURNALS bring up the top eight phrases that people are using when searching for these two keywords.
These top eight search results provide authors with ideas for creating content. You can let your creativity expand in the journal niche if this is what you like and enjoy.
Top NINE search results on Amazon for the keyword "journals"
Top EIGHT search results on Amazon for the keyword "journal"
In fact, as I reviewed the search results, I saw that savvy entrepreneurs can also earn even more by including related addons in their stores.
For example, journals could be bundled with pens, erasers, pencils, crayons, and sharpeners if you are selling on certain platforms that allow for this feature.
How to gain further ideas for low content book creation 
However, it is important to drill down in the broad niche in order to discover more specific and targeted keywords. These give an idea about what people are searching for.
Even further investigation with relevant keyword tools can tell us which of these search results are profitable for creating books. Issues related to profitability include the number of searches being made for the phrase and, the competitiveness of the keyword.
Therefore, a phrase with too few or too many searches might not be profitable and one that has high competition would be difficult to manage in terms of sales.
Let's look at the journal niche. I was curious to see what it would show in relation to journals for men.
The search results give an idea about the kind of journal to create for men. They also inform us about the title to give to the journal. However, I recommend using a keyword research tool to determine competitiveness and search volume.  More on this later
Journal for men – top 5 searches on Amazon
Fifteen additional sub-niches in the journal niche
To be continued
Tools for creating low content books
Download FREE and premade no content journal interiors
Get a Free Canva subscription here
Publish your no content book here – get on Amazon, Barnes and Noble, Rakuten Kobo, Scribid, Nook, 24S, Angus and Robertson.
Google Chrome 
Amazon Keyword Research Tool & Optimization
Great reads on low  content publishing
Related posts